With over 30 years teaching middle school, it doesn't take research to convince me that the average teenage brain can only focus intently for about 12 minutes. Building structured activities into lesson plans that provide opportunities for students to interact with each other and practice the target language is brain friendly instruction and good for everyone.  These structured activities give the teacher's voice a rest while the students are practicing the target language, but more importantly it allows the teacher to walk around and provide some individualized feedback in a relaxed non threatening environment.  I am curating all of my favorite activities into a presentation called "Fun with Functional Chunks."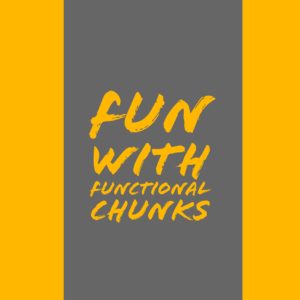 Functional Chunks of Language are expressions, phrases or words that students learn as a chunk without necessarily understanding the grammatical structure.  However, they learn where and when to say them when communicating.  These functional chunks of language empower students to use the language early and often and help students and teachers stay in the target language.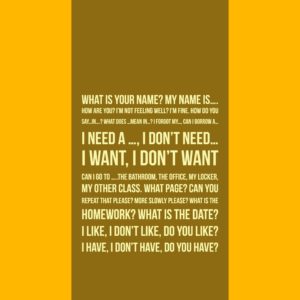 I will be presenting a workshop on this topic called "Put the Fun in Functional Chunks" on March 18th at the WAFLT Spring Regional at Eastside Catholic School in Sammamish.  In this workshop common language chunks and language functions at various levels will be presented and discussed.  Engaging activities to practice interpretive and interpersonal communications skills with functional chunks of language will be presented and practiced by participants.  Let's put the fun back in language functions.
Here are the top ten language functions, can we create relevant related tasks?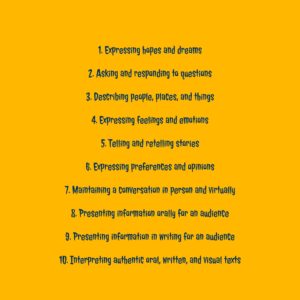 Here is an example of one of my structured activities.  I learned it as Pancho Carrancho, but in French we say Mon Frère Pierre.  For now, here is a list of structured activities I posted earlier. Strategies-for-Guiding-Interactions   The new and improved list will be coming out soon.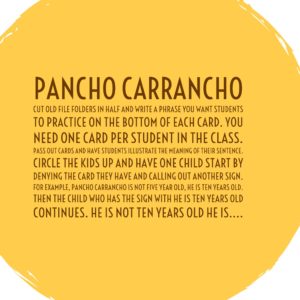 Please join us at the WAFLT Spring Regional: Saturday, March 18th at Eastside Catholic School in Sammamish, Washington. The price is $35 WAFLT members / $45 non-members.
Sessions will begin at 9am and run until 4pm, with lunch from 12-1 (included in registration fee). Pre-registration is accepted until Thursday, March 16, 2017. Pre-registration will guarantee that you will have lunch. Registration includes 6 free clock hours, lunch, and all conference materials. Please consider becoming a WAFLT member.  For more information go to the WAFLT website.