Recycle old frames for cheap classroom decorations.  I printed quotes off the internet and soaked the paper in tea to give it an aged look.  I cut up an old map and glued it to the back of the frame.  I like just the framed map, and I have one that my husband and I actually used to drive around Europe (before Google maps) hanging in my classroom, but in this example I used a map as a background for the quote.  I did a Google search for "quotes in Spanish" and "quotes in French" and then clicked images to get some ideas to get started.  You can click on each picture for a better view.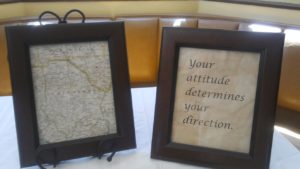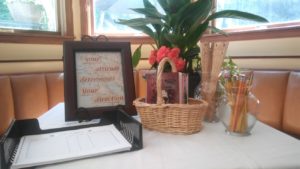 Another classroom decoration hack is to recycle photos from calendars, postcards, and travel posters.  I had a ripped Picasso poster and a calendar with his paintings.  I took the calendar apart, spray painted some old frames grey, and now I have a museum to use with the novels Agentes Secretos and La France en Danger.  For more ideas on teaching with the art of Picasso, check out this previous post.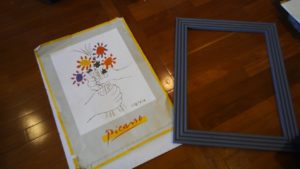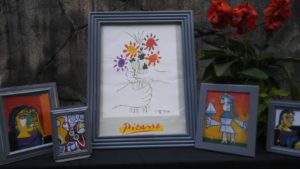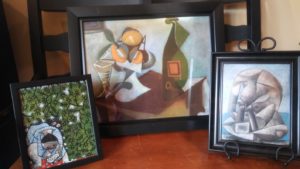 At local, regional, and national conferences I collect free travel posters from vendors and then cut them down to fit the frames.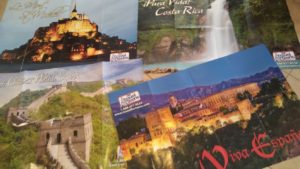 I cut up a postcard set of Paris and framed them.  I also spray painted some old planters black and decorated with a silver paint pen to hold supplies.  Don't forget to add plants to your classroom.  I use cuttings from my existing home plants and spray paint plastic containers and decorate with paint pens for a cheap hack.  And don't forget to frame a photo of your target language crush for your desk.