Design lessons and tasks that have functional goals and objectives, to include specifying clearly the language and activities needed to support and meet the communication objective.
Use the three steps of backward design.
1.  Identify desired results.  What do you want students to be able to do?
2.  Determine acceptable evidence.  How will students be assessed as to how well they have meet the objective?
3.  Plan learning experiences.  What specific activities will students do to achieve the objective?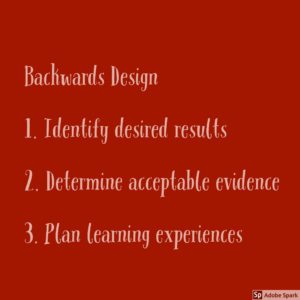 Here is a sample of backwards planning of a Carnaval Unit from the ACTFL Core Practices Webinar presented by Dr. Eileen Glisan.
Step #1  What are students going to be able to do?
Continue reading